Whether you are looking to personalize your newly purchased home, stage your home for sale, or remodel your current home to your dream home, Catherine Kerr Interiors can help you realize your vision with a personalized style.
Catherine is known for her friendly personality and her great ability to decipher each clients likes and dislikes and then design within that framework, in lieu of forcing her favorite look upon others. The result is a home that always reflects "YOU" and your lifestyle. Catherine and her staff carefully manage each detail of their projects with professional results and always have many referrals to keep them busy, with no need to advertise.
Catherine and her staff will provide a complete one of a kind, color coordinated and themed package within your budget with every detail provided for and then some. Catherine is a master at classy details. Her projects have included weddings for 400, intimate dinner parties for 8, birthday bashes, cocktail parties, corporate scavenger hunts, and much more. …..so sit back and relax and let Catherine and her staff featuring celebrity Chef Craig "WOW" you! We will assist with all the intricate details, including:
Conducting research

Creating an event design

Finding a site

Arranging for food, decor and entertainment

Planning transportation to and from the event

Sending invitations to attendees

Arranging any necessary accommodations for attendees

Coordinating the activities of event personnel

Supervising at the site

Conducting evaluations of the event.
Catherine's book Brownham is now available for pre-order. "This page turning history and stunning pictorial features the Brown-Henderson property, located in the backwoods of Lake Michigan, and its surrounding areas. Enjoy folklore and historical accounts of the Onekama area, the Ottawa Indians, Al Capone, Lake Michigan pirates, mysterious plane disappearances, and crashes, the famous Schleiffarth ghost stories, Lake Michigan shipwrecks , and breathtaking natural habitat."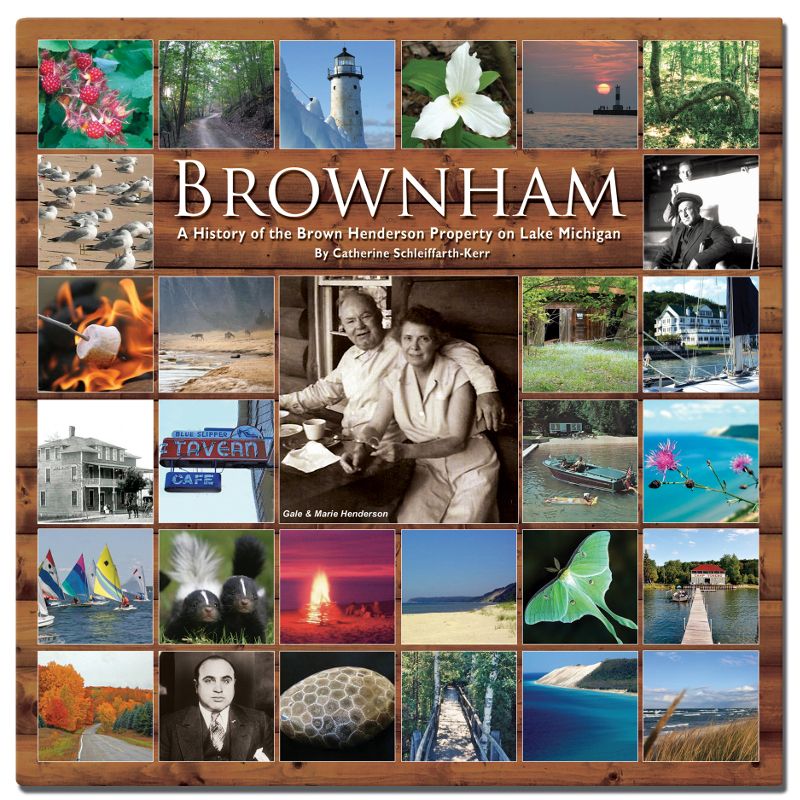 Gale E. Henderson was a prominent St. Louis architect, whose extensive 55 year career spanned from 1908-1963. When wealthy families began moving from the inner city to the suburbs, Gale became the go-to architect of the socially elite. Many of the homes that Gale designed are now listed on The National Register of Historic Places. Gale's granddaughter, Catherine Schleiffarth Kerr, compiled this book that reads like a "who's who" of St. Louis at the turn of the twentieth century, encompassing the exhilarating history of St. Louis that hosted the World's Fair and the Olympics in 1904. This 444 page publication includes interior and exterior photos, vintage newspaper articles, and renderings and blueprints found in the basements and closets of century old homes in prominent St. Louis neighborhoods. This pictorial is an exciting read for all students of architecture and enthusiasts of St. Louis history, and is a must have for all St. Louisans' coffee tables.​
Available from galeehenderson.com or on Amazon.